I recently discovered that I actually like cooking and baking, especially sweets. Believe me, this is a huge deal! Who knew that I would start having this passion after almost 33 years on this Earth and actually be good at it? 
But I guess that's kinda what this year did for everybody, it made us change our priorities, learn new things about ourselves, discover pleasure in the little things, and just appreciate the common moments, the ones that we've always taken for granted before.
So, in tune with my newfound passion and the holidays, I thought I might share with you some Elderberry cake ideas that I wanna try just in time to treat everybody with something sweet and delicious!
1. Lavender & Elderflower cake
Doesn't this sound just dreamy? It's light, it's sweet, it's refreshing, and it combines two of my personal favorite flavors: Elderberries and lavender. You can find many recipes online for this cake, but I believe the simplest one is to make a standard sponge cake recipe, add dried lavender and elderflower cordial to the cake mix, and the buttercream. Yumm, right?
2. Elderberry & Lemon Drizzle cake
From what I can see, combining elderberry and lemon flavors appears to be a recurring theme. I can't wait to taste how well they go together. If you're not up for some NYE cake extravaganza, this drizzle cake is a suitable option, as you can serve it with tea, after dinner or even for breakfast the next day, alongside coffee.
3. Honey, Apple & Elderflower cake
This is another great idea for holiday gatherings. Impress your guests with a delicious cake that tastes like cinnamon, apples and Elderflower cordial. Drizzle honey on top while it's still warm from the oven, and serve it cooled, with fresh cream or ice cream. It's a real delight for your senses!
4. Dark Chocolate Elderberry Cake
I couldn't have not included a chocolate cake in this list! After all, what is life without a bit of chocolate goodness in it? And if there's a time to indulge in sweet decadence, the last day of the year is undoubtedly that time!
5. Lemon & Elderberry cake with gingerbread cookies
This is a show stopper! I don't know if I'm dreaming too big, but I immediately fell in love with the idea of a two-tier lemon & elderberry cake with lemon frosting and adorned with gingerbread cookies, to make everything more festive. Only imagine how adorable it will look on the table for the holidays.
You can't go wrong with a mouthwatering dark chocolate cake layered with dark chocolate buttercream frosting and elderberry jam.
It's sweet, but not over the top, it's rich and full of flavor, and I'm sure all your friends will enjoy it!
Ok, I was planning at first to only talk about 5 cake ideas, but there are so many to choose from that I couldn't decide so easily. So, I'm just gonna mention some other ideas that might pique your interest: Elderberry & Pistachio cake, Prosecco Pear & Elderflower cake, Blueberry Elderberry cake roll, Rose & Elderflower buttercream cake.
Now you have so many amazing ideas for your celebratory cake, you only have to choose the one that sounds best, and I guarantee you'll have some sweet, sweet holidays!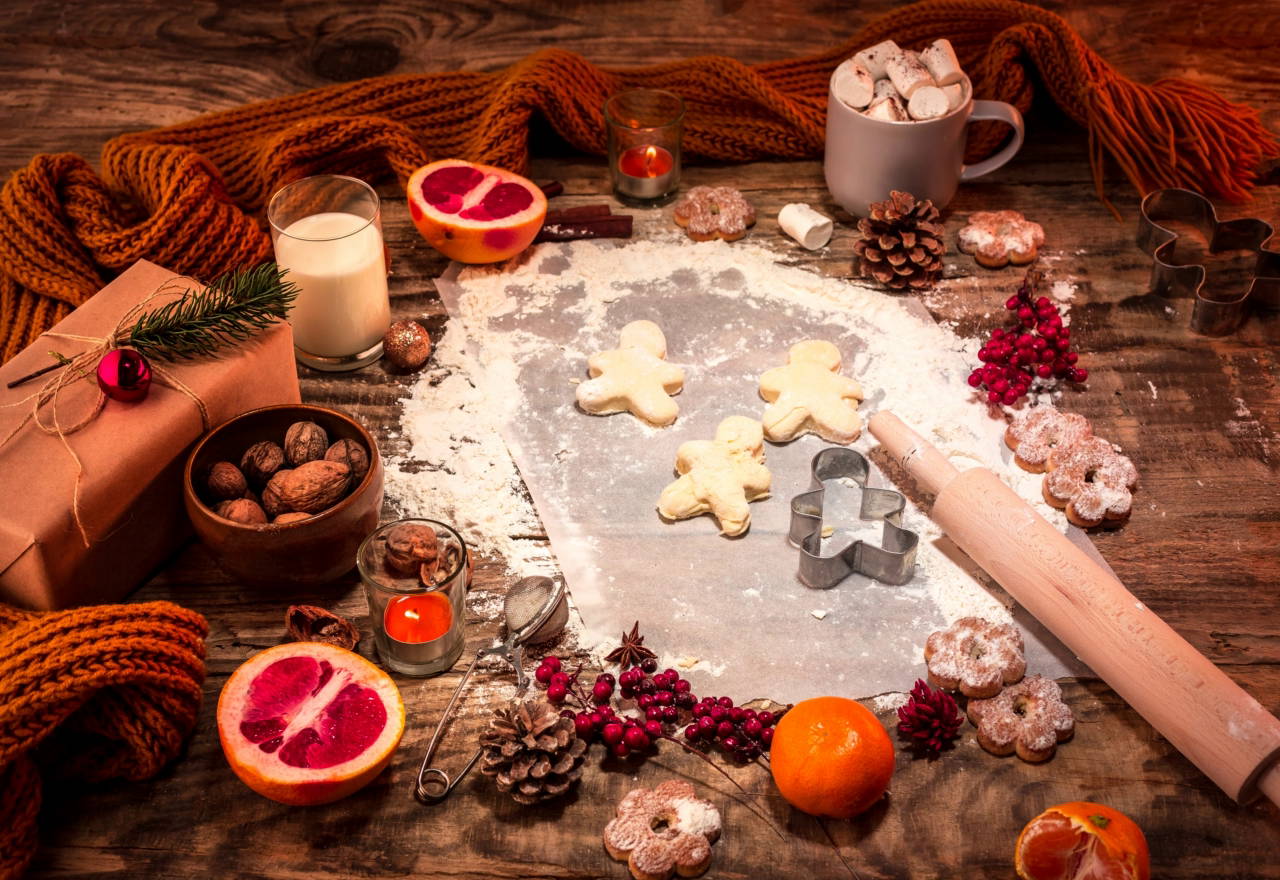 ---