Yummy & Fun Elderberry Recipe Ideas
Let's talk elderberries! Not about the supplements and the many benefits they can bring to our immune system and our general well-being, bout about the mouth-watering, delicious berries that can be used for many yummy recipes.
Remember grandma's famous elderberry pie recipe? The one that made all the neighborhood kids come knocking on her door? Or her finger-licking, delicious elderberry jam that you'd eat with pancakes every Sunday morning at her place? I do!
Let's take a look at some fun recipe ideas that use these small berries, and who knows, maybe tonight we'll delight our tastebuds with something special!
1. Elderberry Apple Crumble Pie
Crumble pies are so easy to do that even people that don't love cooking and baking get a kick out of making them. And they are simply delicious! If you're bored of making the same crumble pie, you can spice things up by adding some cooked elderberries and even some plums. It will enrich the taste and will also remind you of grandma's old recipe, that you never tried to recreate.
2. Elderberry Gin
For those of us that prefer mixing ingredients in cocktails and drinks, rather than mixing ingredients for cooking, I've got good news! Elderberries aren't great only in pies and jams and such, they can make some mean cocktails as well. For an elderberry infused gin, you need to clean the berries and wash them, and place them in a jar with gin and lemon peels. The berries need to sit with the gin for a month before you can strain the gin. The infused gin can be served as is, sweetened or combined with tonic water for a fresher taste.
3. Warm Elderberry Soup
Now I've got your attention with this one, right? It's a soup and it's made out from elderberries? How that can be?
Holundersuppe (literally elderberry soup) is a German specialty from the North and East of the country. The sweet soup is made from our favorite little berries and it is served with sour cream, chives and small flour dumplings. It's best served hot, as it will warm you nicely in the cold months.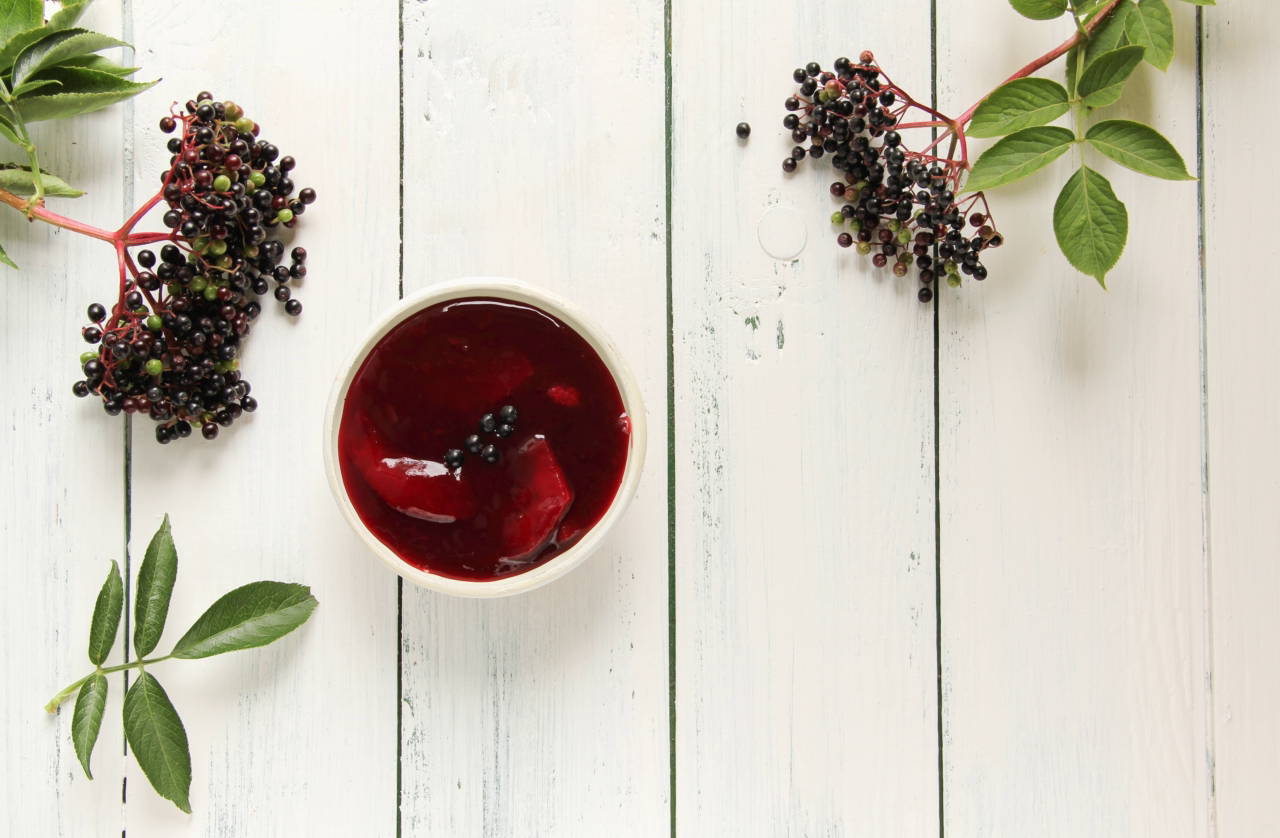 Source: Adobe Stock
4. Elderberry Lollipops
This is a fantastic idea, especially for children! What kiddo is gonna say no to a purple, sweet, berry flavored lollipop?! Certainly not the same kid that might be iffy about taking syrups or gummies that boost their immunity. Exactly, you can make lollipops from elderberries or elderberries syrup, and make sure your kid gets the immunity boost he needs this winter.
5. Elderberry Chicken Wings
Now this one is really a showstopper! I mean, come on! Can you imagine those juicy, crispy chicken wings covered in a sweet & spicy elderberry sauce? It's literally mouthwatering!
All you need in order to revolutionize your chicken wings recipe is to make a sauce from elderberry jelly, a hot sauce like Sriracha, butter and vinegar. You let them simmer altogether for 15 minutes until the sauce is well-blended and you serve it with the chicken wings.
I dunno about you guys, but I'm seriously hungry after this article and craving some elderberry extravaganza. What other yummy recipes you know that are made with elderberries?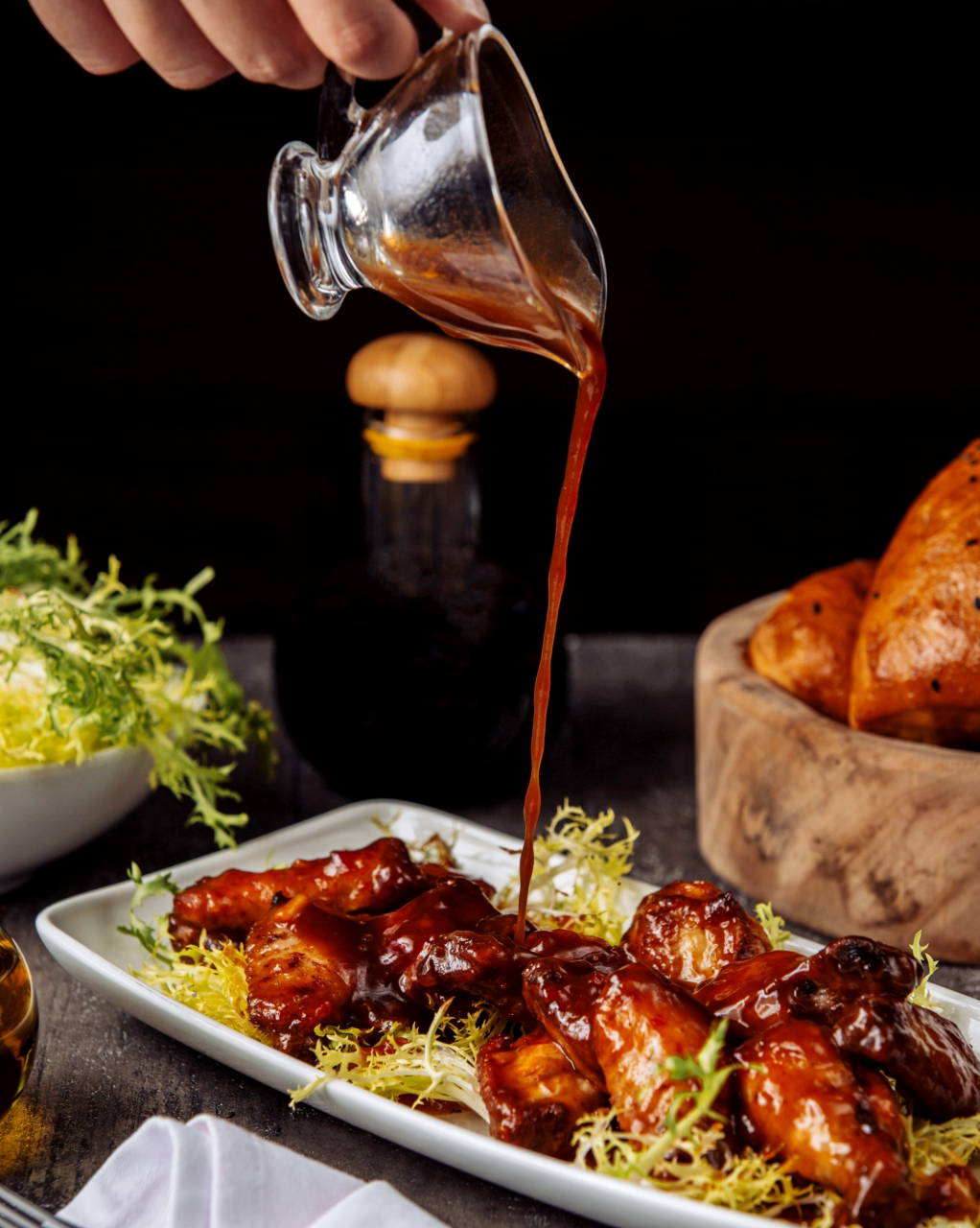 Source: Freepik